Brian McComb: The Man Behind BMC MVMNT
Hey, I'm Brian: founder of "BMC MOVEMENT",( BRIAN LAMAR MCCOMB)! 
Being raised by a single mother in Dayton, Ohio, I know first-hand the repercussions of growing up without a strong male role model. Misguided and searching for my own significance, I tried everything to find some kind of purpose in life.
From elementary school to senior high, I deeply struggled with my self-image because of my acne. I dealt with this self-doubt and depression by abusing drugs and alcohol, frequent suspensions or expulsions from school, becoming involved with toxic women, getting incarcerated, and even contemplating suicide.
My wake-up call came from a stranger. They approached me and, without prompting or explanation, told me that I had a purpose in life. It was then I decided I wanted to truly live.
Now, I used my past and my story to be a voice for my generation and an advocate for youth fighting similar battles that I once did.
I believe I was created to help youth discover their purpose in life - the reason why they exist, so they can add value to the world by doing what they were created to do.  BMC MVMNT EXIST BECAUSE YOUTH EXIST!
Education & Professional Background
Degrees & Certifications:
Associate's Degree of Applied Science of Mental Health Technology - Sinclair Community College (Dayton, OH)
Bachelor of Science - Miami University (Oxford, OH)
Mental Health Certification - Ohio Suicide Prevention Foundation (OSPF)
Certificate of Continuing Education in Assessing and Managing Suicide Risk (ASMR)
Sexual Risk Avoidance Specialist (SRAS) Certification - Ascend
Served at: 
Batavia Elementary School, Middle School, and High School (Batavia, OH)

Booker T. Washington Center (Hamilton, OH)

Big Brother, Big Sister (Dayton, OH)

Liberty high school (OH)

Clinton County Municipal Court (Wilmington, OH)

 Clermont County Juvenile Detention Center (Batavia, OH)

Dayton Urban Young Life (OH)

Fairhaven Community Church Poverty Initiative (Centerville, OH)

Alleviation (OH) 

Youth 2 Youth International (OH)

Okaloosa Juvenile Detention Center (Crestview, FL) 

One Way Farm (Fairfield, OH)

University of Dayton (Dayton, OH)

University of columbus (OH)

Victory Project (Dayton, OH)

Sun Light Village (OH)

Americorp/Daytoncorp (UD-OH)
Currently in a partnership with these youth based MVMNTS: 
Healthy Visions (Cincinnati, OH)-Classroom facilitator and leading a mentor program)
Dayton Urban Young Life (Dayton, OH)-Mentor and basketball coach.
Montgomery County Advisory Board (Dayton, OH)-Collaboration
Miami Valley Leadership Foundation-Breakfast Buddie- (Dayton, OH)-Mentorship
In MY LIFE ™ I am a:
YOUTH ADVOCATE
MENTOR
SUICIDE PREVENTIONLIST COUNSELOR
EMPOWERMENT SPEAKER
big bro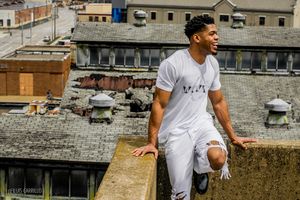 Fun Facts About Me
I wish that I was born in China!

I was born on my mother's birthday: May 4th. I'm always more excited about this day than she is.   

I love having fun, enjoying life, traveling, laughing, and hanging out with close friends and positive people.  

I am told at least twice a week that I look like Carolina Panthers Quarterback Cam Newton. 

I love Panera Bread's bread and mac & cheese, Chik-fil-a, B-dubs, and Chipotle.

I'm passionate about fashion, music, and film. 

I somehow interviewed for the wrong job. Smh!